Description
Create beautiful blurbs using the Divi Flip Cards
Hundreds of stunning flip card combinations right at your fingertips!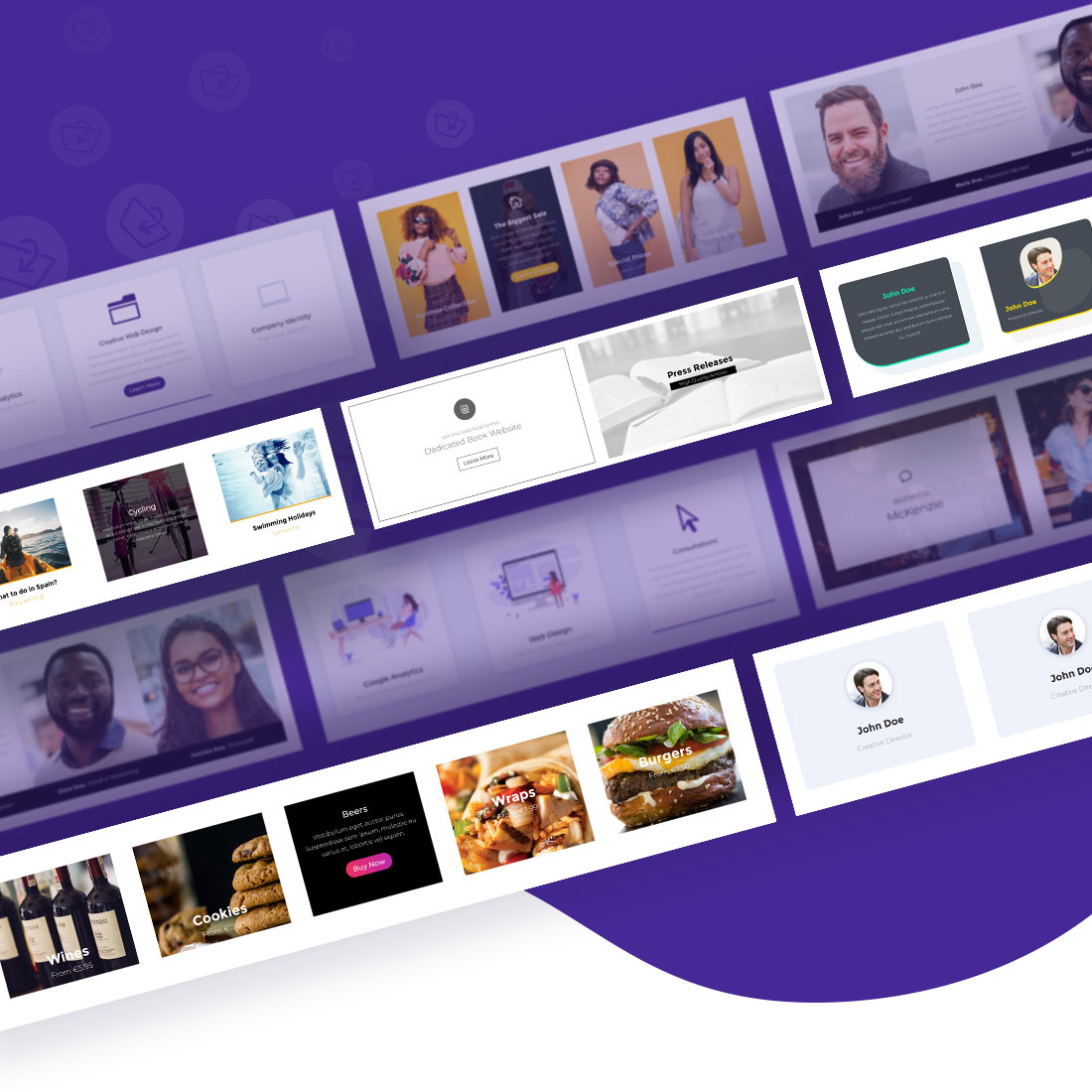 3D Boxed Mode
The 3D boxed flip card effect is innovative and looks awesome. Achieve a seamless 3D box look for your blurbs and make your website stand out. With our plugin, it's effortless! You can control the effect with more animation customization options.
Visual Builder Integration
The Divi Flip Cards module works perfectly in the Visual Divi Builder. You can enable the module and customize your flipping blurbs with ease. Every feature available in the Visual Builder works for the cards, too. See the flip go live with just a few clicks!
Highly Customisable
Customize the front and back side of the card. Add and customize icons and a button. Customize text, background, and borders. Choose the type of flip animation, control its direction and speed. And these are just the basic features!
Control front and back card content
The Divi Flip Cards module is fully compatible with both Divi's back-end and front-end Visual Builder. The plugin adds a custom module with which you can set up a separate icon, title, and description for the front and back side of a card – and also a button for the back card. All elements can be easily customized to fit your website's branding and style!
Customize flip animation
The advanced Flip Animation is the core of this module. The seamless, attractive animation can be easily customized to create the style you want and amaze your visitors. You can use the default flip mode or the 3D option, which creates a real box effect. You can control the animation speed and transition for the best experience. Attract your visitors with fully interactive designs!
What our clients say about our products
Only logged in customers who have purchased this product may leave a review.
Requirements:
This plugin requires that you have the Divi parent theme for WordPress installed. It is not included with this product.
Support:
Support is provided for 6 months from the date of purchase (excluding free version). The plugin will continue to work without any additional payment but B3 Multimedia will not be responsible for any conflicts due to updates by Divi, WordPress or any other third party plugins or extensions.