Welcome to our Affiliate Program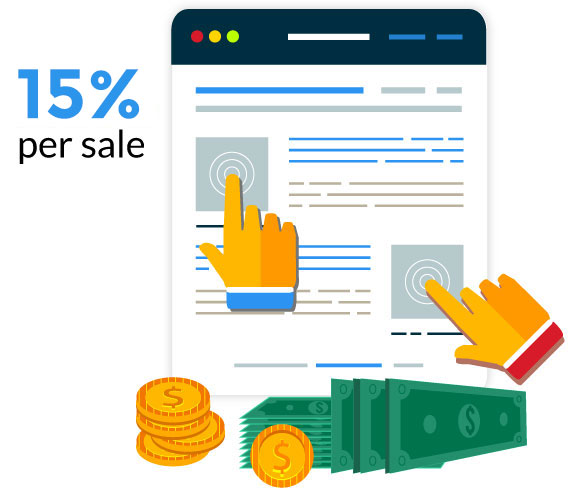 Earn 15% per Sale
Affiliate programs are common throughout the Internet and offer website owners an additional way to spread the world about their websites. Among others, our program is free to join, easy to sign up and requires no technical knowledge! As our affiliates, you will generate traffic and sales for our website and receive attractive commissions in return.
How does it work?
When you join our affiliate program, you will be supplied with a range of banners and text links to place wherever you like. When a user clicks on one of your links, they will be brought to our website and their activities will be tracked by our affiliate software. Once this user completes a purchase, you earn commission!
Real-Time Statistics and Reports!
Login 24 hours a day to check your sales, traffic, account balance and see how your banners are performing.
Getting Started
If you do not have an affiliate account yet, please choose Signup to create a new account.