How to Choose Colors and Fonts that Fit Your Brand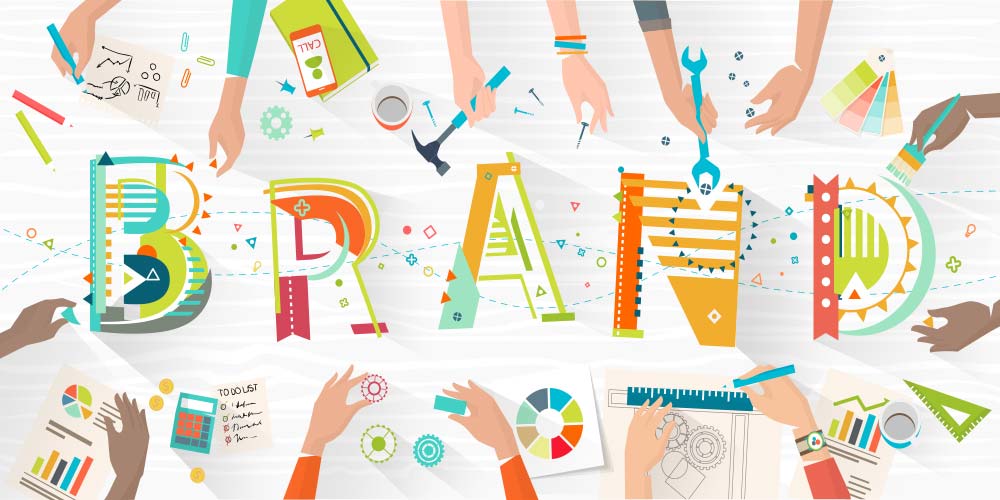 Branding can be an exceptionally important element to success in the business world. You could have the best product on the market, but you won't get far if consumers don't recognize your company. Through online promotion is it possible to build something from nothing. That said, nobody can deny that effective branding plays a vital role in achieving high sales volume.
Considering that, here's some information about different colours you might not be aware of. Take a read through, and hopefully this article should point you in the right direction when choosing an appropriate scheme.
Blue
The colour blue denotes authority, integrity, intelligence, peace and loyalty. If you're selling a service rather than a product, you should consider using this colour. Also, if your service is aimed at other businesses, blue is suitable.

Green
Green denotes growth, optimism, nature, relaxation, and youth. Those are just some of the reasons why many innovative and fresh companies choose it for their logo design. It also tends to be associated with recycling and the environment.

Yellow
This colour tends to represent warmth, happiness, warning, and energy. So, anyone with a business focused on the older generation should consider it to boost their company identity.

Pink
Pink denotes romance, softness, tenderness, cuteness and things of a delicate nature. That is why many dating companies use the colour. On top of that, it's perfect for promoting products aimed at young children and babies.

Black
Black tends to create images of mystery, power, drama, elegance, high value and strength. So, using it in your branding colour scheme can be a wise move. That is especially the case if your products or services are quite expensive.

Orange
Some of the most recognisable brands in the world use orange within their logo and branding designs. It represents force, determination, vitality, success and productivity. Alongside that, it also stands out when placed on top of almost any other colour.

White
The colour white signifies a clean, pure, clear and simple business. Indeed, using this colour would be a wise move if your company is considered to be environmentally conscious or forward thinking.
Red
When people see red in corporate branding, they tend to think of passion, power, action, desire, and love. Again, many dating sites and companies that provide relationship-style services use these colours.

Purple
Lastly, the colour purple has long been associated with spirituality, mystery, wealth, ambition, and royalty. That is why some of the most upmarket companies in the world use it in their logos. If your products are high-end, using purple will encourage people to trust you and feel comfortable spending so much money.

As you can see from the information above, choosing your colour scheme will involve a lot of work. Psychologists have spent decades learning about different shades and the feeling they invoke, so you might as well make use of their findings. Typeface is also important, as selecting the most appalling font can make a big difference. Failure to do that could result in your business never reaching its full potential, and that would be a real shame. Soft fonts can make your company seem more friendly and approachable, whereas those with straight edges instill an impression of professionalism. You should choose yours accordingly based on the image you want to promote.
If you want to know more, there are lots of websites online that sell font packages cheap these days, so maybe you should check some out?
See you next time!
DK Mishra
Writer, Blogger, SEO
Create amazing websites in minutes.
Polygon is a multipurpose Premium Divi Child Theme perfect for creatives & professional agencies.