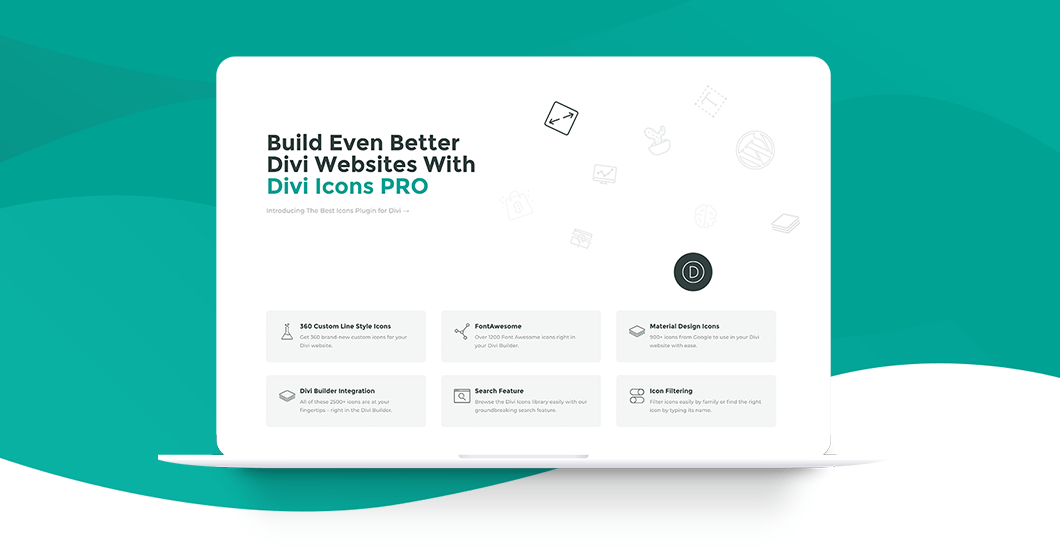 You liked our icons so much that we've made even more! And what's even better, we've created an icon plugin for Divi! You must have it if you want your website to shine.

→
What Does Divi Icons Do?
Glad that you asked, because it has lots of awesome features! Divi Icons is the basic version of the plugin, and it contains 360 icons we've made for you. These are line style icons depicting concepts from the areas of medicine, web design, law, restaurants, education, e-commerce, construction, cryptocurrencies, and other areas.
These icons can be freely customized in your Divi Builder to perfectly fit the style of your website! You can change their colors, their size, or even add a circle or a border around an icon.
And the best thing? You can get all the 360 unique icons for free!
→
Wait! And What About Divi Icons PRO?
The PRO version of our plugin offers even more awesome features! It also contains our 360 line icons… and over 2000 other icons! Divi Icons PRO includes the classic icon collections from Font Awesome and Material Design, all of them integrated with your Divi Builder. In just a few easy steps, you can buy our plugin, install it – and enjoy 2400+ icons right away!
We've also added another feature which you won't get anywhere else, and that's our amazing search feature. You can easily search your whole icon collection using intuitive words. If you need an icon representing a suitcase, for example, just search for 'suitcase' and all relevant icons will be displayed.
Divi Icons PRO comes with 6-month support and lifetime updates. And updates are important, because we'll be adding even more fantastic icons in the future!
There are two license options: the Regular License allows for using Divi Icons PRO in one project. And the Extended License allows for using it in as many projects as you like!
→
A Short History of Divi Icons PRO
It started in December 2017 when we decided to design some line style icons to use on our website. At the time, it was just a fun thing to do, something new to try. We made 100 icons and gave them away to the Divi community. We've received so many positive reactions that we decided to develop this project.
A month later, we released a new icon pack. These were the same icons, now recreated as font icons. We've added a comprehensive tutorial on using icon fonts with Divi. The positive feedback from the Divi community was overwhelming! It motivated us to create something even better.
And now, six months later, the Divi Icons PRO plugin is here!
We've created 260 icons more and integrated two other amazing icon collections with the Divi Builder. We've also noticed that scrolling through over 2400 icons to find the right one might be a tad tedious, so we decided to develop a search feature. The resulting product is a plugin you can't get anywhere else!
We'd love to hear your thoughts on our work! Feedback from our fans and the Divi users worldwide is very important to us. It shapes the way we develop. And all the positive words about our products and tutorials are the force that keeps us going! Comment below and let us know what you think.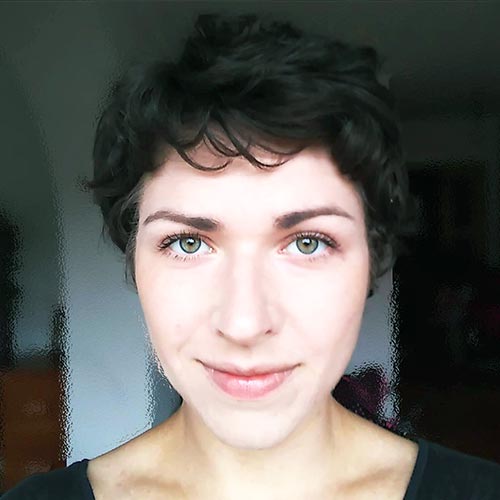 Edyta Gaida
Edyta, also known as Englishwriterka, is a Copywriter and a Creative Writer. She takes pride in creating the textual identity of Polish brands abroad. In her free time, she writes a Young Adult novel in English and takes care of her family, which has now four members, including a puppy. She is Silesian, lives in Poland, writes in English, and loves all things Korean. The world is her mollusk.