Hotel booking made easy
B3 Multimedia collaborated with the Travenza team to design an intuitive and highly visual booking experience for their visitors. Travenza.com is a booking platform that allows their users book hotels worldwide.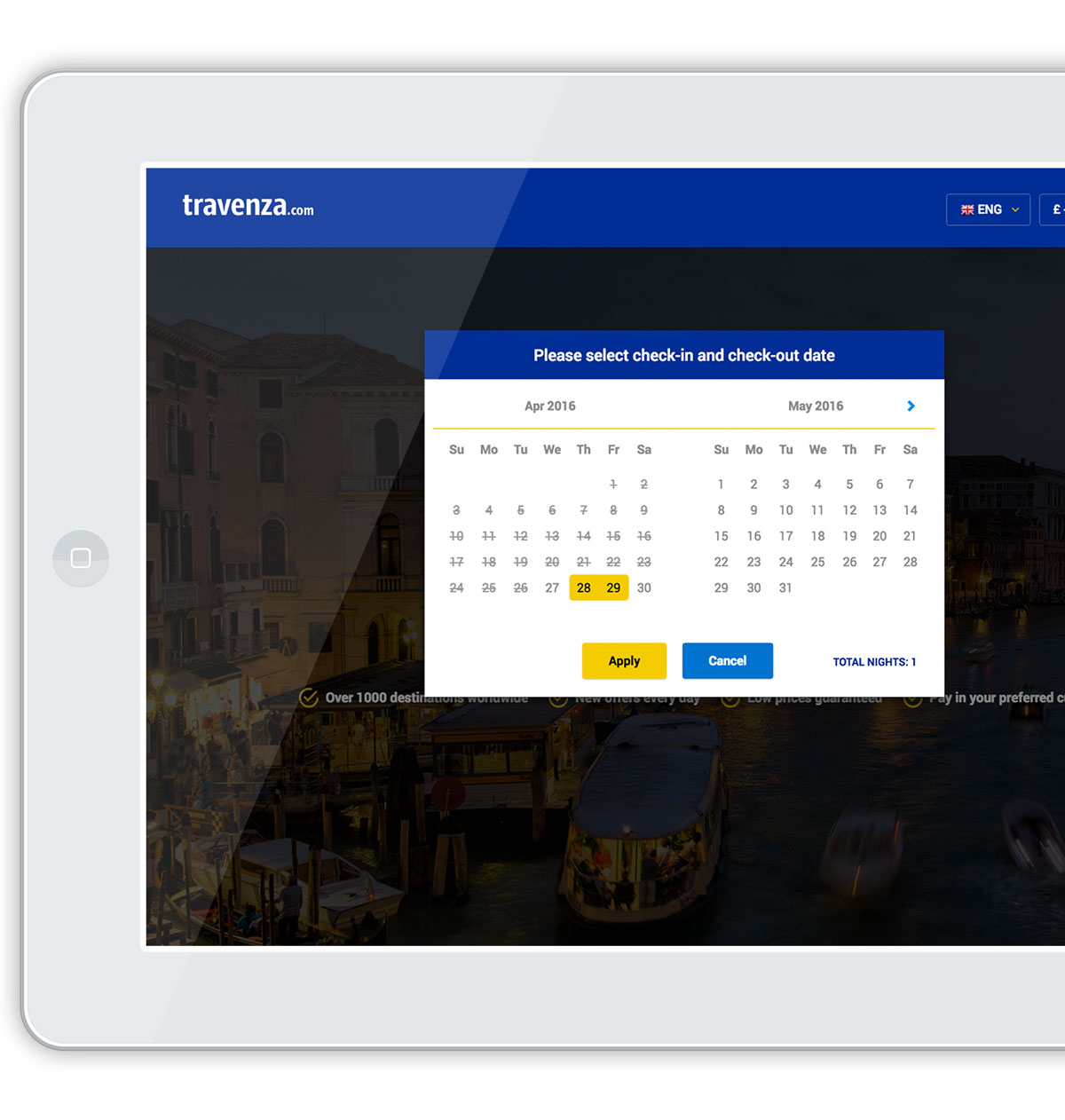 Customized Experience
Users should feel cherished before they even arrive. What if hotel reservation were equalized into a single flow to save guests time and effort? Users can manage all their reservations on a specially designed Account Page.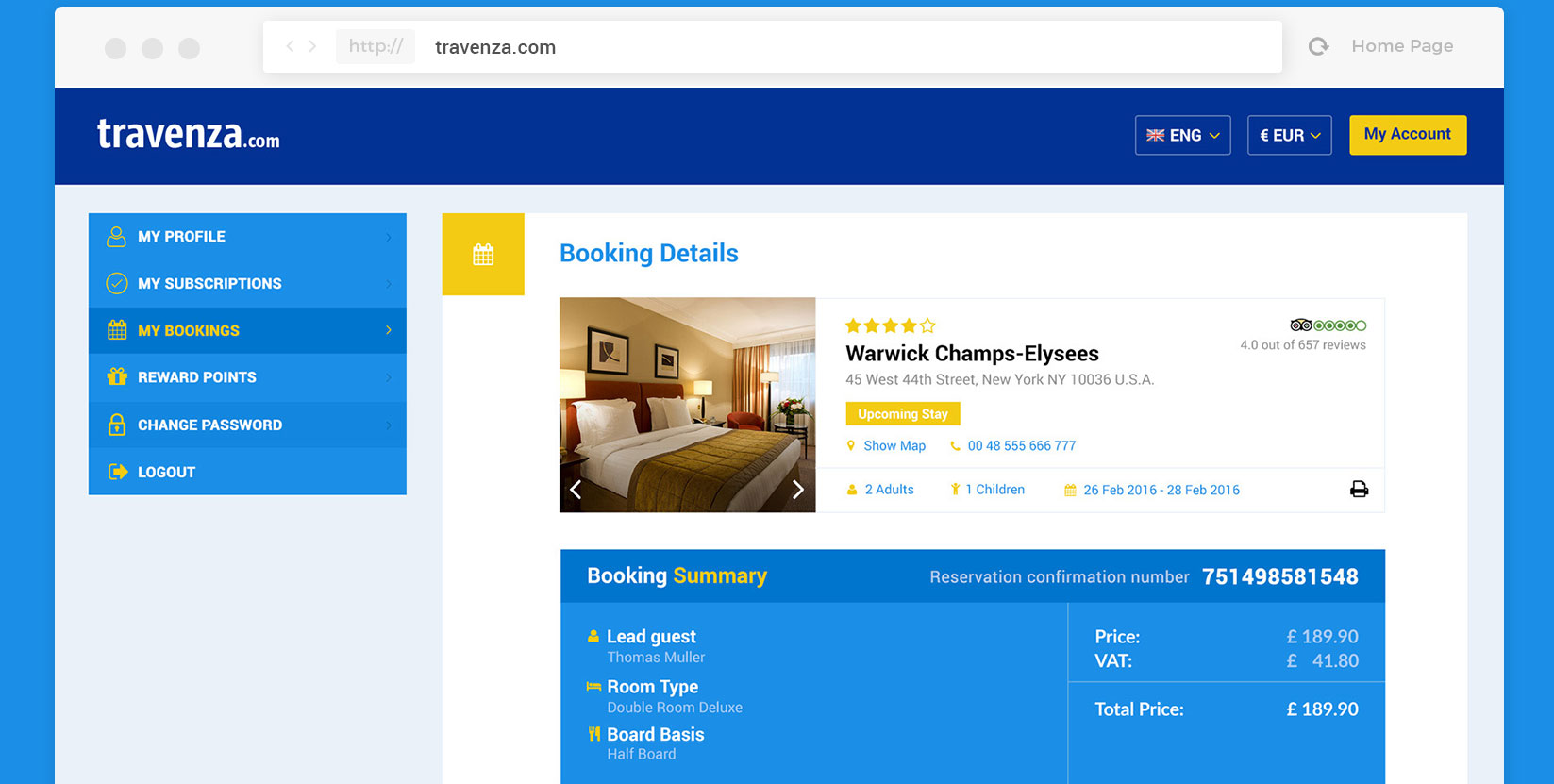 Over 1000 destinations worldwide
Pay in your preferred currency
Quick and Easy Payments
From entering your credit card details to reviewing your reservation, the final steps of the booking process should be simple.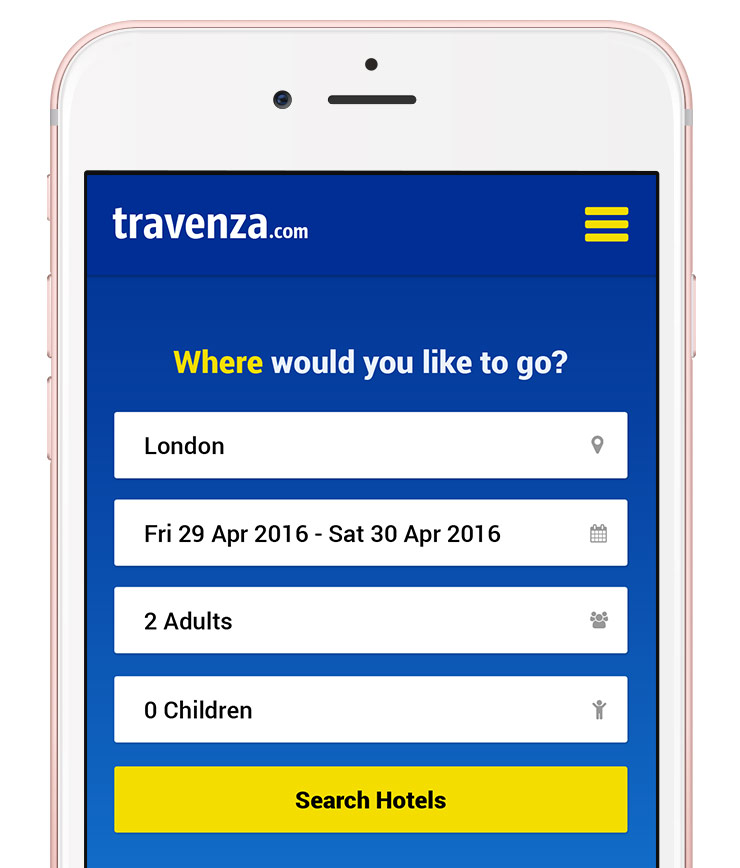 A mobile-first approach
Responsive design isn't a trend, nor is it even the future, it's the present. Travenza is mobile optimized so user can access the page at any time and on any device.
The B3 Multimedia team is a pleasure to work with. They add a wealth of experience and creativity to our product team, resulting in high quality interfaces that help our users book smarter.
Excited?
Let us know what you think!