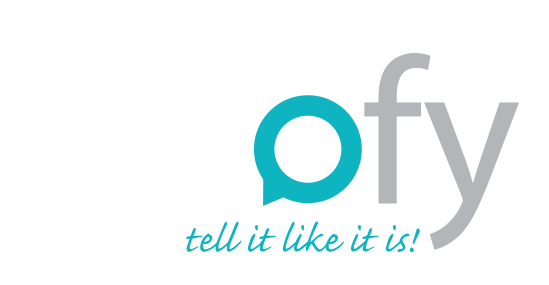 New rating platform with world class look
Completely new concept requires unique approach to the design. We matched these requirements and even extended it further developing something that will quickly become a widely recognized masterpiece. Our design speaks by itself – just take a look and be amazed.
Project Description
Tellofy is a brand new online platform allowing users to publish their own ratings and comments. Tellofy supports three formats of ratings: text, audio and video. The platform is still under development but it already consists of website and mobile application, where registered users are able to publish their ratings and comments about specific businesses on pages created within Tellofy by owners of these businesses. Such flexible solution makes the perfect opportunity for business owners to manage their reputation received – they are able to create own pages, publish pictures and answers to users' feedback building the trust relationship with their customers! We were responsible for designing layouts for both frontend and backend part of the platform, including dashboard for registered users and admin panel accessible by Tellofy staffs. We put all efforts to create stunning looking website and we are really proud of the final result!
I have worked with many freelancers and outsourcing companies over the years. Matt from B3 Multimedia Solutions has been a great guy to work with, he thinks out of the box, puts his heart and soul into the project and I was very pleased with this work. His attention to detail has been appreciated by all our team members. He takes pride in his work and is a perfectionist!
POS Tablet App
An application designed for tablets – business owners puts such tablet in easy to reach place in their stores, restaurants, cafes, etc. allowing customers to leave their opinions and ratings (either in text, audio or video) about service level and their general experience. During project's development stage Tellofy employers use it to enter the very first records. Thanks to our design skills the application truly stands out of the crowd.
Mobile App
Mobile application available for both iOS and Android devices allowing users to rate, leave feedbacks and comments about various businesses in specific location. Additional options are check-in possibilities, live chat and a special kind of news feed – a great source of information about future events that users might find interesting. Everything served in really clear and attractive interface. An unique feature is "Tellofy Moments" – a customer visiting a specific place can make a selfie and share it on the application profile.
40+ Screens Designed
We designed and created over 40 various screens. Every single one is a true masterpiece, precisely polished up to the single pixel.
Retina Ready
Our design is 100% Retina ready, thus everything looks incredible on the Retina display, whether you're presenting to a small crowd on your iPad or just use it on your own iPhone. But if your device isn't equipped with Retina display, don't worry – you will still be surprised with our design that takes the screen of your device to the completely new level!
Google Material Design
We created the application design following guidelines published by Google in the Google Material Design. This allows us to achieve breathtaking, fully responsive and modern layout without sacrificing the functionality.
Web Fonts used
Even the best project can be spoiled with use of improper fonts. We know it, so we spent lot of time for selecting a well-thought set of hand picked fonts, just to ensure unmatched visual experience for any user.
Web Design
Our efforts are focused on the clean, aesthetic and modern design. We believe that eye catching appearance and intuitive layout is the essential aspect of every website. Our services cover complete website design, mobile application interface and Tablet App design. Accessibility while using mobile devices is something we pay attention to, as mobile devices gain huge and still growing popularity. Tellofy is our latest project and we put in it everything we learnt so far and our wide experience to create something that we could be proud of. And no doubts we are!