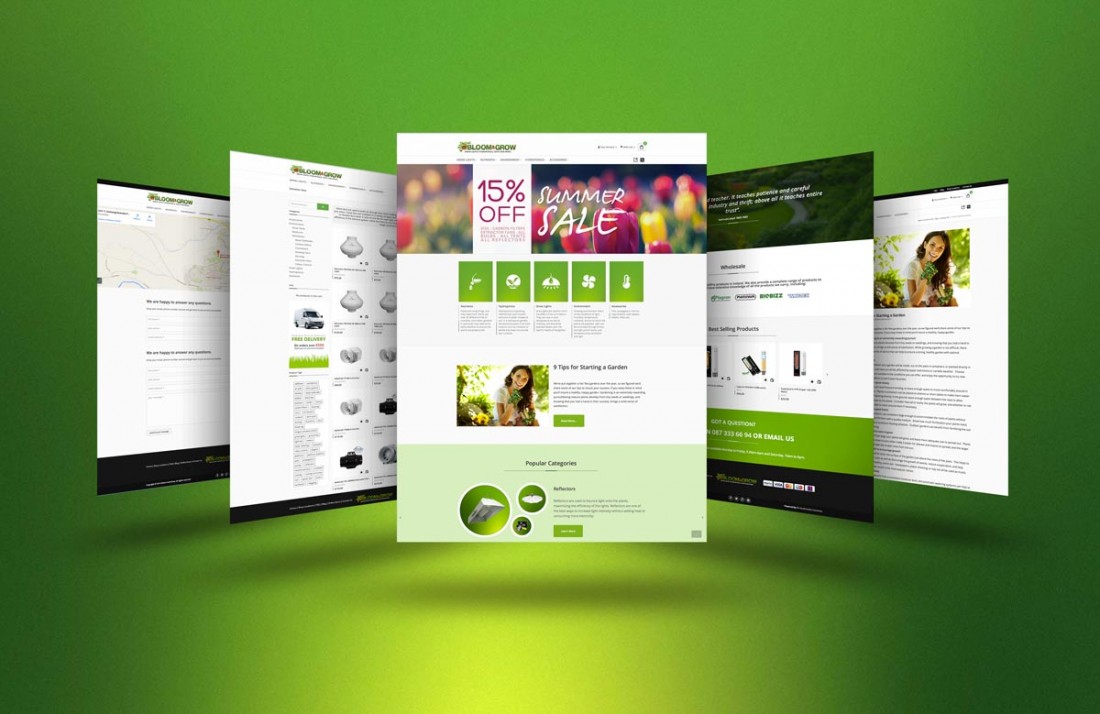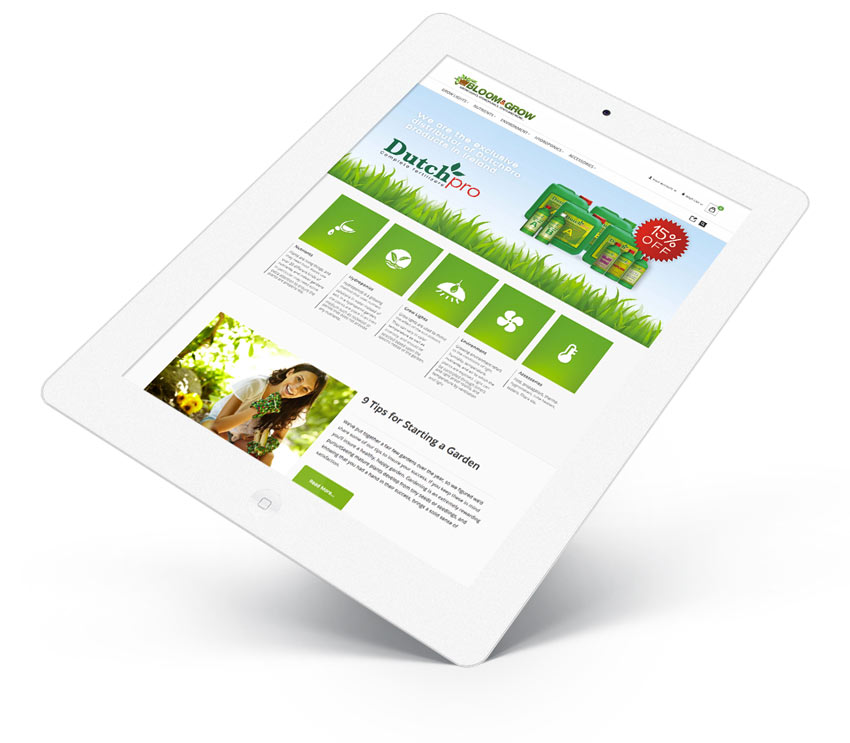 Project Info
This is one of our proudest achievements. When we were contacted by a garden store business in Cork, we were excited to start working on the project and creating a truly stunning website for our client. Using WordPress and WooCommerce, we built a stylish and functional site that satisfied all our clients needs. While it might look a little simple, designs like this always prove popular as they're straightforward and simple to understand.
Social media integration is vitally important these days, especially for businesses looking to increase their customer base, so we made sure the site linked seamlessly to the garden store's Facebook and Twitter feeds. On top of this, we created some stunning original graphics, implemented a completely secure online payment system and designed a clear navigation process for visitors to follow.
Best of all? We included a blog section on the website, so the owner can further promote his company using interesting and relevant articles. In recent years, this has become one of the most fruitful strategies for attracting more attention through social media.
So, if you like the look of our handiwork, and you'd like to find out exactly what we could do for your business, feel free to get in touch using the contact information listed on this website. We always look forward to conversing with new clients, and we place a strong emphasis on customer satisfaction. Our expert team of professionals will work with you at every juncture to ensure the finished product you receive is of the best possible quality and meets all your requirements and expectations.
Project Details
File types: .ai .psd .pdf .jpg
Support 24/7
Lifetime archiving
Editable file