Description
Landscaper A Free Divi Layout
The Landscaper is a free Divi layout built for Landscaping, Lawn Services, Groundskeepers, Landscape Architects, Gardeners, Florists, and companies that offer related services. It's mobile optimised and looks great on all devices! Landscaper layout comes with 8 custom designed sections and can be downloaded for free!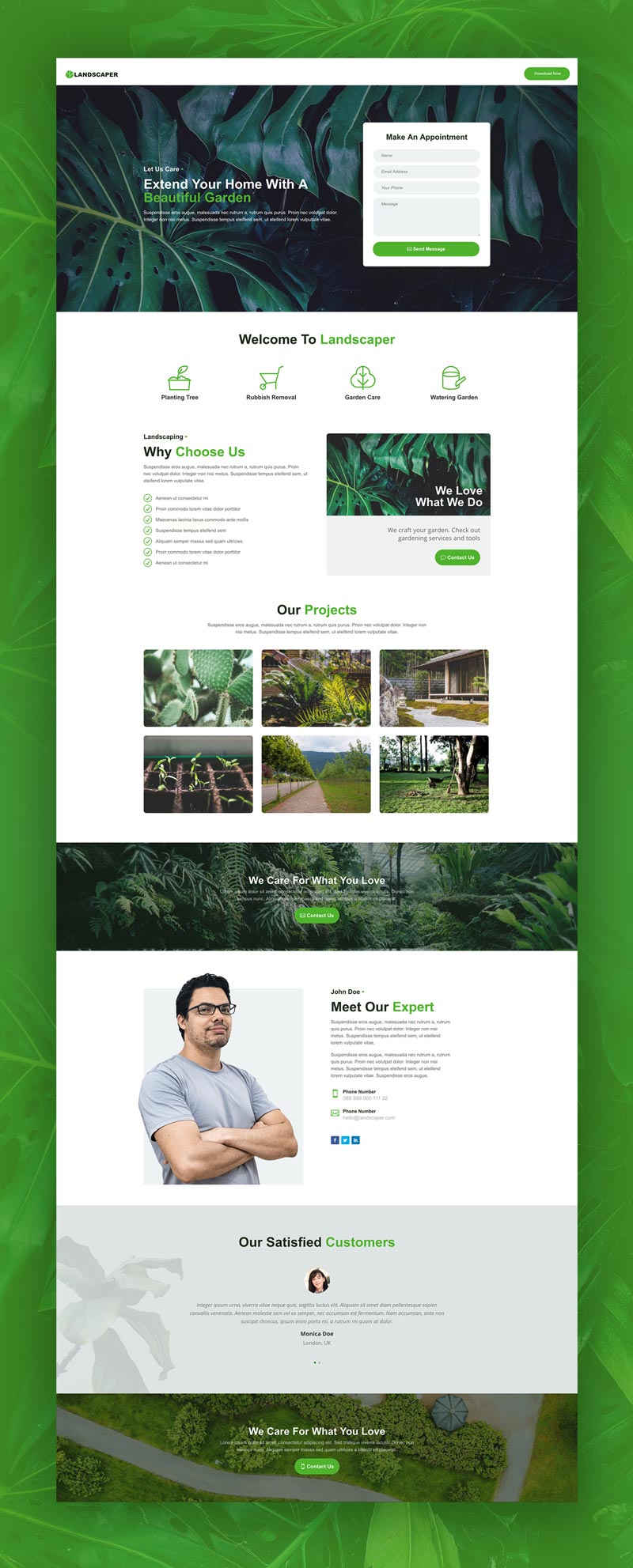 Subscribe to download for free!
If you're ready to learn more about Divi and get more Divi freebies, make sure you subscribe to our newsletter so that you don't miss anything!
Requirements:
This one page layout requires that you have the Divi parent theme for WordPress installed. It is not included with this layout.
Support:
This layout is available for free. Support covers bugs and fixes of products. We do not offer installation and customisation services. If you need help with installation or customization please hire a third party developer to assist.